About Us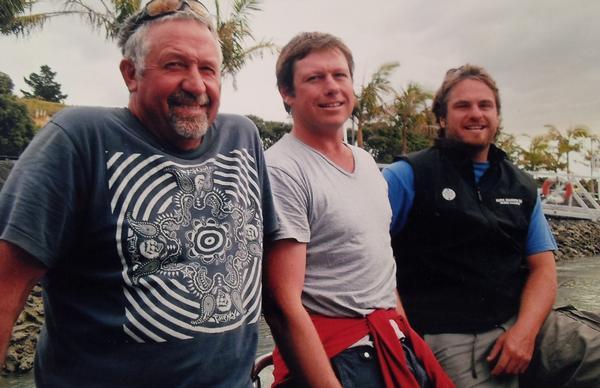 Hinuera stone specialists Ltd has been working with Hinuera Stone for more than 30 years, building some of the north islands most prostegious projects including St. Cuthberts Chapel in Market Road, Craggy Range Winery in the Hawkes Bay, 84 Paritai Drive in Orakei and many other discerning projects.
Company owner Steve O'Connor has an affinity with the stone and is often called on for his experience when there is a problem on a building site. Steve's two sons also work in a similar field;
Simon lives in Brisbane working with Hinuera Stone and other Australian products
Josh, who is managing director of Stone Creations, has a team of craftsmen working with other types of stone available to the New Zealand market. Josh is always sourcing undescovered stone from the regions he works in to suit his clients' needs.
Steve has found there is a need to make people aware that softer igninbrite masonry needs a maintainance program to preserve the natural qualities of the masonry. Clients find it very theraputic to get up on a sunday morning and water blast every thing in sight which damages the softer aggregates that make up the volcanic igninbrite known as Hinuera Stone.
We have a team of staff who will inspect the stone and give advise on the maintainance program to suit your needs, either a clean using non-damaging products or sometimes grinding the top surface of the tiles is more cost effective and brings them up like new.
In the Auckland region, Hinuera Stone has been used extensively as a non-leaky house veneer or as a tile in landscape situations around pools. This gives a non slip surface because of the make up of Hinuera tiles and do not heat up under foot like most porcelain tiles which is great for childrens' feet.
For any more information, please contact us.